Wedding Ceremony Speeches Versus Wedding Reception Comedy Roasts
If people at a wedding reception could have little thought bubbles over their heads when speeches and toasts were being given, then they probably would show snooze signs. Not that the goal would be to offend. It's just that at wedding receptions the guests tend to expect more of a festive atmosphere. Speeches are great, but a couple that's planning to get married soon might want to give careful thought to other forms of entertainment.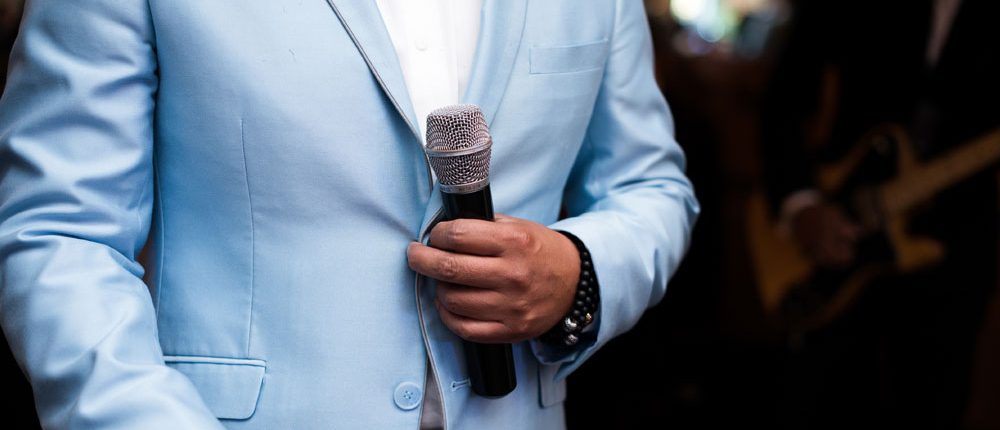 Yes, entertainment. That's what guests expect at a wedding reception, on top of some emotional moments. And one great option for this is to have a comedy roast of the bride and groom.  This may sound like a disaster in the making at first, but if done right it can actually provide a ton of laughs, let some of the formal element out of the room and get people to let loose and relax.
Take the example of Rose for instance. Rose was a bride who had always been kind of sensitive when it came to these kinds of things. The idea of having someone standing on a stage in front of friends and family poking fun at her gave her the heebie jeebies.  Her groom on the other hand loved the idea, but he was the kind of guy who loved comedy in general.
So this brought up an interesting conundrum.  Could there be a comedy roast at the wedding reception or would it be a no go? Read more
https://www.astoriabanquets.com/wp-content/uploads/2018/11/AstoriaLogo1-Black-300x164-300x164.jpg
0
0
tech
https://www.astoriabanquets.com/wp-content/uploads/2018/11/AstoriaLogo1-Black-300x164-300x164.jpg
tech
2020-01-03 13:03:30
2020-01-03 13:05:44
Wedding Ceremony Speeches Versus Wedding Reception Comedy Roasts