Here's Why Having Custom Uplighting Is So Important For Your Wedding
Here's Why Having Custom Uplighting Is So Important For Your Wedding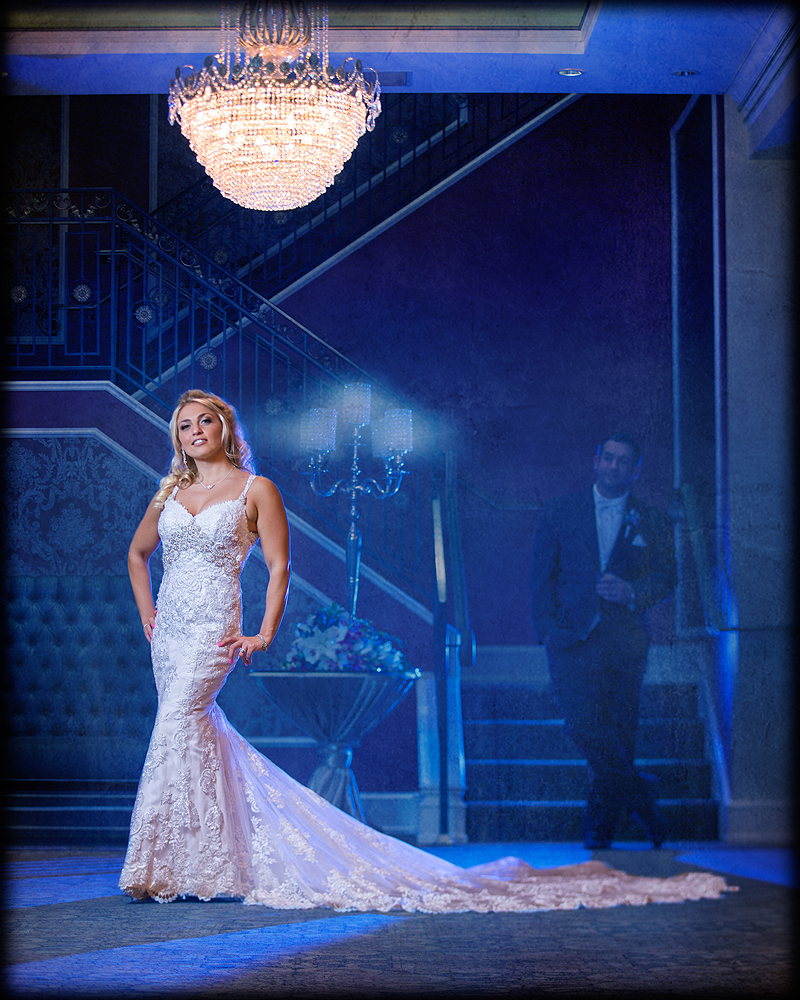 The wedding ceremony is perhaps the most important component of your wedding day. Your guests are present to witness your commitment to one another, and your wedding day should be one of the most joyous days of your life. Many guests are honored to be a part of this special moment, and what truly makes an occasion special is the small details.
An important, but oft neglected, component of your wedding ceremony and reception is the lighting. If you want to turn an ordinary setting into something extraordinary, having custom uplighting will be the way to do it.
The biggest trend in wedding lighting for 2019/20 is uplighting.
Uplighting incorporates the placement of colored spotlights throughout your venue to highlight corners, columns, walls, or other architectural features. These high-tech lights are outfitted with LED diodes, which are programmed to project thousands of different colors. The colors can easily be matched to the accent colors you've chosen for your wedding. Modern LED technology ensures that these lights remain bright, safe, vibrant, and cool to the touch. You can choose for your uplighting to be static, or you can opt for the lights to be programmed to fade, change colors, and much more. Instead of boring, unflattering overhead lighting that reminds you of being in an operating room, uplighting allows you to create the ambiance you would like for your wedding to have.
Almost as important as the lighting for your ceremony and reception is the dance floor lighting. After the receiving line has been conducted and the meal is finished, it's time for your guests to hit the dance floor! Superior lighting for the dance consists of many components including lighting to highlight the dance floor, spotlights to highlight special moments, and different effects to encourage your guests to show off their best moves. A professional lighting company worth their price tag will work with your wedding DJ or band to maximize the effect of the dance floor lighting.
Having custom uplighting for your wedding will transform the entire ambiance and feel of the occasion. Most people equate a wedding with expensive décor options, but this does not have to be the case. Using uplighting to "decorate" your venue will do the trick. Colors can be matched to complement your wedding's theme and color palette for an affordable price.
It should also go without saying that the type of uplighting your wedding ceremony and reception has will also affect the quality of your wedding photos. Even a professional photographer with the latest equipment cannot take high quality photographs if the lighting is insufficient.
The bottom line is that uplighting is a crucial component of your wedding day that should not be overlooked. Even if you are trying to save money by scrimping in some areas, uplighting should not be it! In a recent survey from TheKnot.com, respondents said that the entertainment was what they remember most about a wedding, so why not make yours shine?


https://www.astoriabanquets.com/wp-content/uploads/2022/11/astorialogo1-black-300x164-300x164-1.webp
0
0
tech
https://www.astoriabanquets.com/wp-content/uploads/2022/11/astorialogo1-black-300x164-300x164-1.webp
tech
2019-05-25 10:40:44
2023-03-08 20:53:09
Here's Why Having Custom Uplighting Is So Important For Your Wedding