Wedding Invitations Your Guests Will Never Forget
Wedding Invitations Your Guests Will Never Forget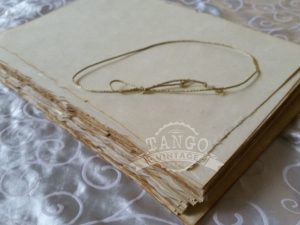 The wedding invitations you use are more than just something inviting people to come and watch you tie the knot. Wedding invitations are also about sending a message to people who are going to see them. They're about offering up what could be considered a unique perspective of the life you and your partner are about to share together.
As simple as these might see, the communication ability they have can't be denied. You want to create a lasting impression, something guests will never forget and will not want to forget. What do you think is going to be the effect if your wedding invitations are bland or overly basic?
Guests will assume that bland or overly basic invitations are going to be representative of what will be a bland or overly basic wedding. So what you want to do is spruce things up and add some excitement to the mix. Invitations that are fun and exciting are precursors of what's going to be experienced on the actual big day.
So the question is what can you do in order to make your wedding invitations not just appear appealing, but also to make them have a special air about them. Well there are all sorts of options.
Something as simple as having a monogram on your invitations can make them memorable for example. Maybe having the initials of you and your partner on them, but intertwined in a way that makes them look like one symbol. Icons can also work. The key is going to be for you to not be shy about taking a different road from what's usual and safe.
You'll want to take measures to set your invitations apart in a way that the personal touch you inject into them will be hard to not notice.
Now, the best way to create a "wow" factor with your friends and family would be to focus on sending them invitations that they won't want to discard. The invitations should be something that they'll have a desire to save. They'll consider it a keepsake.
One really effective idea you can try is having an artist you and your partner would select to create a personalized logo on the invitation. You'd want the logo to have an artist's rendition of both you and your partner. Now some might consider this to be too much, but it will certainly be something that friends and family would be talking about for a long time to come and in a good way.
The reason why the above idea would work so well in most cases is because it would be representative of the level of thought and energy you put into preparing to get married.
Another way you can create wedding invitations guests will never forget would be to focus on something symbolic to have on them. This is a surefire way to make sure it gets treasured. What do we mean by symbolic you ask?
Well here's an example. Let's say that you and your partner met in a certain place that's important to the both of you. It could be Las Vegas for example. Maybe you'd want to have something on the wedding invitation that symbolized that. Maybe a dice emblem or a blackjack hand emblem as the backdrop.
Some people won't get it, but this is nothing to be concerned about. People who are closest to you and your spouse will certainly understand what it represents and what's the message trying to be conveyed.
Wedding invitations that are custom created offer you a lot of freedom, because they give you and your spouse a chance to not just create something special together, but also give you the freedom to design and communicate everything it is you desire and all in one go.
Now, let's get into another aspect of wedding invitations that so many people look past. There was an instance where someone decided they wanted wedding invitations with a popup theme. This couple was really excited about it and were convinced that guests would love them. The only thing about this was that the materials they used were too low budget.
With that in mind, you carefully want to consider the materials you're using if you do plan on doing something fancy with wedding invitations. You'd want something build to last, maybe some wood components or iron components. This brings up another good idea.
When you consider wedding invitations you usually imagine a piece of folded up paper right? Why not forget about this and do something more unconventional? Using something like wood or iron for example. You'd be able to blend your design with the wood or the iron in order to create a very unique looking invitation. The craftsmanship for these would certainly be unique and will serve to capture the interest of guests' eyes right away.
Maybe the idea of using wood or iron just doesn't appeal to you and you'd like to stick with paper and the folding elements that come with it. Even if this is the case, believe it or not you can still create something that will be unique and impress guests. The way this would be done is for you to focus on complex patterns of folding.
If you go with complex folding patterns rather than the conventional two folded option, then this will be one of the best ways to make a special wedding invitation. The best way this is done is by folding invitations into distinct shapes with different layers to them.
Creating wedding invitations that guests won't forget doesn't have to be complex. You and your partner can choose to focus on the smallest details in order to create a lasting impression. Putting in the right amount of thought is the name of the game. Remember, if your wedding invitations convey a fun and exciting energy about them, then this is going to get people extra excited to attend your special day.
https://www.astoriabanquets.com/wp-content/uploads/2018/11/AstoriaLogo1-Black-300x164-300x164.jpg
0
0
tech
https://www.astoriabanquets.com/wp-content/uploads/2018/11/AstoriaLogo1-Black-300x164-300x164.jpg
tech
2019-07-12 12:39:45
2019-07-25 19:42:02
Wedding Invitations Your Guests Will Never Forget