8 Top Honeymoon Destinations In 2019/2020
When you get married you're going to have a lot of firsts as husband and wife. One of those firsts would be your honeymoon. Honeymoons often get overlooked because people spend so much time and energy on putting together a wedding. A honeymoon is important though, especially a good one because you're only going to get one shot at it.
You can think of it as just another trip if you'd like, but it's a lot more than that. It's a chance for you and your spouse to bond as husband and wife and start out your marriage on the right foot. So what you want is something big, exciting and memorable.
Well if this is what you want, then you might want to consider one of these 8 top wedding destinations. Yes, some of them can be a little pricey, but the experience you can have will certainly make it all worth it.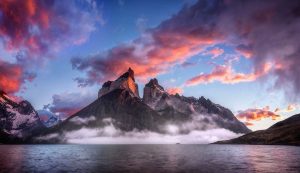 Patagonia, South America
Positioned deep in South America covering Argentina and Chile
Considered to be one of the more unique areas in South America, with lots to offer such as snowcapped mountains, various glaciers as well as lakes
A perfect place for those looking for adventure and thrills and at the same time a unique honeymoon experience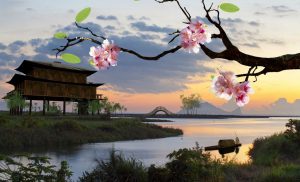 Japan
Japan is loaded with tons of natural wonder, history, rich culture and amazing opportunities to experience world class dining
Lots of ancient structures for newlywed coupled to look at while at the same time being able to explore some of the more modernized areas of the city
Japan offers a wealth of different hiking options and walking options for those couples who want to enjoy more of the outdoors
Unique businesses exist such as cat cafes, plus there are very attractive coastlines for couples to enjoy
Japan has no shortage of unique hotels, some modernized and some more unconventional for those couples who are open to taking some risks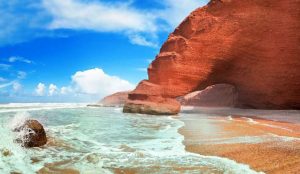 Morocco
Morocco is a honeymoon spot that provides lots of unique destinations for couples who aren't afraid to venture out and every one of them comes with its own special charm and wonder
In Morocco newlywed coupled can experience some of the most stunning architectural structures on top of some of the most unique interior building designs ever put together
Couples will enjoy the sites of Moroccan themed houses, the different cuisine and the rich culture offered
The surrounding towns such as Chefchaouen offer couples the chance to step outside of their comfort zone and explore even more of the picturesque beauty the country has to offer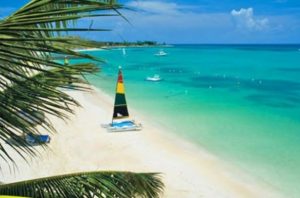 St. Lucia
Lucia is more of a traditional honeymoon destination, but one of the primary reasons for this is because the island is so lush with greenery and it's unspoiled
Depending on what time of the year you went you can experience some of the islands most well known festivals such as the springtime St. Lucia Jazz & Arts Festival
If you're into adventure and action then you can decide to indulge yourself by climbing structures such as the Pitons or even zip lining through the rain forest
There are several of resorts and beaches offered, with private options being provided for couples who don't mind the added cost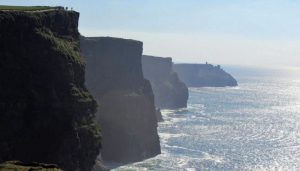 Ireland
Ireland works for those newly married couples who want an island experience, but aren't too big on the idea of it being tropical. Ireland offers this while providing stunning sights, lush green hills and breathtaking sea cliffs
Ireland offers some of the best opportunities to explore different castles, each with its own unique history. Not a castle fan? Well couples can explore any number of the different natural wonders or ancient sites the island offers
Your honeymoon can take place in a castle, a conventional hotel or you can decide to rent a luxurious house in the country where you'll have more privacy. One really nice hotel to consider would be the boudoir-style Dylan hotel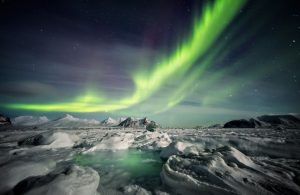 Iceland
Iceland might not be high on many people's lists of places to go for a honeymoon, but one of the strongest selling points Iceland offers would be its absolutely stunning sights and natural wonders. Iceland is one of the most untainted places on earth and its natural beauty and rich history will captivate couples.
Your experiences here aren't limited by any stretch of the means.  The country offers couples the chance to explore places that radiate just the type of energy they want. Want romance? Then you'll love the "Land of Fire and Ice."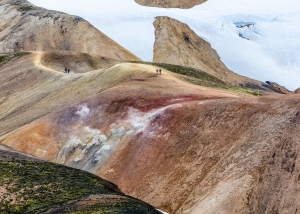 Couples can decide to rent a car and then explore what the country has to offer by means of the Golden Circle or they can have a swim in one of the geothermal hot springs available. You can even decide to climb some glaciers in order to experience some incredible views.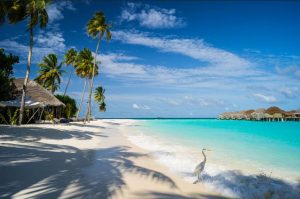 Maldives
The Maldives don't get mentioned much as far as honeymoon destinations either, but that's changing big time. The Maldives are well known for their picture-perfect villas suspended above waters that are strikingly blue. There are plenty of alabaster white sand beaches for couples to lounge on and enjoy their honeymoon. These same beaches offer the opportunity for you to experience some of the more breathtaking sunsets around.
The Maldives provide more than just tons of scenic beauty and wonders, it offers honeymooners seclusion and thrills. You can decide to go on scuba diving adventures or unwind at one of the spas offered. You'll want to take the time to have a look at the capital "Male". The only drawback is that seeing as how the Maldives are so isolated it's going to cost more than you expect to get there.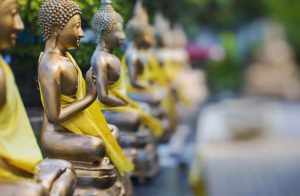 Sri Lanka
Sri Lanka offers no shortage of experiences for newly married couples, no matter what their tastes are. You'll have access to rainforests, beautiful beaches, different wildlife, Buddhist ruins as well as other attractions. Sri Lanka is known for its diversity in cuisine, which is representative of the different cultures that comprise the island.
Honeymooners are going to be able to enjoy a country that's rugged, but at the same time polished. Enjoy backpacking experiences, different temples and safaris through some of the national parks. The island is positioned straight in the middle of the Indian Ocean, which offers the chance to experience an ocean that few ever do.
Some of the placed honeymooners might want to consider staying at would include the LEED-certified solar farm-slash-boutique hotel Ulagalla or the Tri Lanka, in Galle.
Some of these destinations might not be prime hotspots for newlywed couples looking to do things on a budget, but the experience they can provide if you decide to splurge can offer you and your spouse a chance at shared discovery that will serve to help strengthen your bond. Shared discovery is very critical, and your honeymoon offers the perfect chance to partake in this. So the place you decide to go has to be considered carefully and it would be even better if it were a place neither one of you has experienced before.
https://www.astoriabanquets.com/wp-content/uploads/2018/11/AstoriaLogo1-Black-300x164-300x164.jpg
0
0
tech
https://www.astoriabanquets.com/wp-content/uploads/2018/11/AstoriaLogo1-Black-300x164-300x164.jpg
tech
2019-08-06 13:57:35
2019-08-06 13:59:02
8 Top Honeymoon Destinations In 2019/2020