Reminiscent of a historic mansion, this unique venue offers vintage glamour — with a modern twist. Timeless elegance is evident in every detail: Dazzling crystal chandeliers, diamond-cut glass doors, gold-embossed trims and silk-covered walls.  For dramatically designed ceremonies to custom-color lightscaped receptions, this sumptuous setting is a single stop for catering, planning and event design — all at surprisingly affordable prices.
     We believe everyone deserves to celebrate their special occasion at a beautiful venue. That's why we've always kept our prices affordable and our packages inclusive.  With evening packages starting at $38.99 and afternoon packages as low as $20.99, an extraordinary event is accessible at any budget! 
Contact us today!
FREE CEREMONY SPECIAL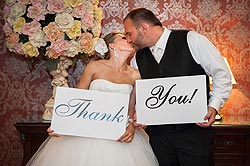 For a limited time! Book a 2013 reception and have your ceremony FREE!
GET THE DETAILS!

»
PLATINUM PREMIER WEDDING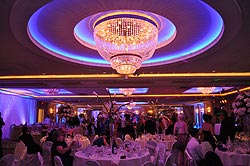 Our most luxurious wedding package ever!
DISCOVER HERE!

»
WINTER SPECIAL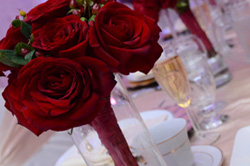 Starting at $29.99 per person.
LIMITED TIME prices! LEARN MORE!

»
Just got engaged and don't know where to start?!? Now you've discovered the perfect place to begin planning your Chicago wedding reception. Astoria Banquets is more than a banquet hall . . . it's a one-stop Chicago suburb wedding venue featuring: In-house catering, spectacular décor and reasonable prices. Make Astoria Banquets your wedding destination and make planning your wedding ceremony and reception easy and affordable. Astoria Banquet Hall in Chicago Suburbs Wedding Locations, Wedding Venues, Banquet Halls and Receptions in Chicago Area, Buffalo Grove, Arlington Heights, Schaumburg